Dynamic OT, was created by Lisa Gregory, OTR/L in 2015 in order to better serve the pediatric populations in Maryland, Virginia and West Virginia. As a pediatric occupational therapist, Lisa has a passion to provide children from the ages of birth to twenty-one years, with quality and comprehensive evaluations and customized treatments for sensory processing disorders, feeding delays, autism, developmental delays, ADD/ADHD, learning disabilities, visual motor/visual perceptual concerns and congenital and neurological disorders and other challenges.
Lisa graduated from Shenandoah University in 2014 with a masters of science degree in Occupational Therapy. She has a Bachelor of Arts in Music and Dance from George Mason University, and prior to that was a licensed massage therapist specializing in craniosacral therapy, myofascial release and lymphatic drainage massage as well as a registered yoga teacher for adults and children. She has gone on to obtain training in Jean Ayres Sensory Integration through the Spiral Foundation, therapeutic listening, kinesiotaping, training in Neurodevelomental Therapy (NDT) as well as specialized feeding training by completing the Beckman Oral Motor and SOS feeding approach trainings.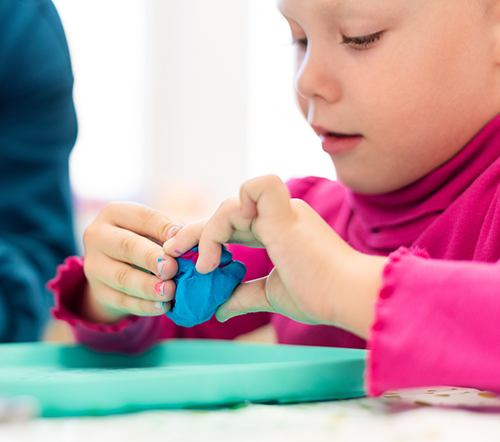 Lisa views the child from a holistic perspective, including observing the child in their naturalistic environment to get a better understanding of how the child is relating to their surroundings, as well as in-depth testing processes of sensory processing, oral motor, visual motor, vestibular as well as fine and gross motor skills to better understand how a child's intrinsic functioning affects their engagement in daily activities. From there, she works with the family to develop a plan to achieve each child's unique goals. Common areas addressed include play, academic goals, self care in addition to improving sensory processing, biomechanical and neurological processes involved in achieving your goals.
Lisa is licensed in WV, VA and MD.